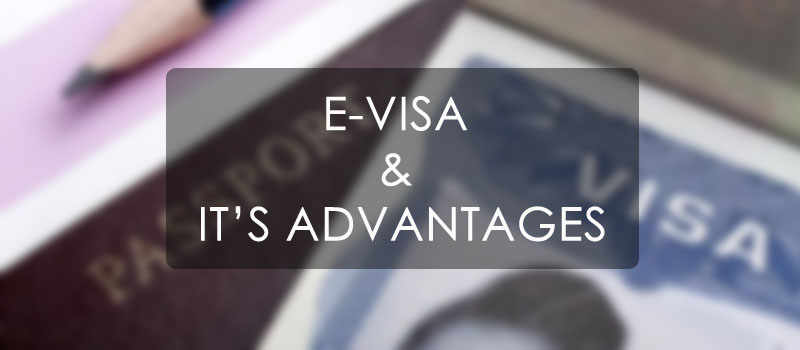 In this article, we will tell you what is e-visa and how advantageous an e-visa is for your next visit to any county.
E-Visa and Its Advantages
E-Visa is typically an electronic visa that allows a foreign national to enter, remain or leave the country. The electronic visa allows the holder to stay in the country for a maximum of 30 days on each visit. Like other types of visa, e-visa cannot be extended. You have to apply for e-visa every time you travel to the foreign country. You can either apply online. An electronic visa can be linked to applicant's passport number. There is no particular stamping or labeling in the travel document before the applicant travel. The applicant receives an email confirmation after it has been granted. With the printout of this confirmation email, the tourist can travel.
Requirement
The requirement for an electronic visa is limited as it is a direct online application. You must hold a valid travel document. Usually, the application takes no longer period to grant an e-visa. But according to the requirements set for certain countries, immigration consultant may ask for further documentation.
Advantages
To say about the advantage of e-visa, this is one of the easiest approach people find for traveling. The application is totally internet based and only a few documents are required. Application fee also can be paid online. Furthermore, it saves personal time for otherwise submitting an application to the embassy with all necessary documents is really a hectic task.
Important Note
Although e-visa got an advantage, some of the countries including France, the United States, Spain, China, Italy, Germany, the United Kingdom, and Russia do not grant e-visa to foreigners. E-visa is not offered due to some reasons like
False Document Presentation: False submission of bank statements medical reports.
False Identity: As e-visa is an online application, the personal identification differs at the visa office.
Visa is mandatory for each and every individual to travel. Electronic visa is the fastest and safer visa option available. Make sure not to misuse this easiest facility one could ever get…